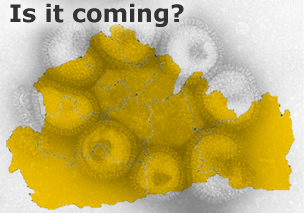 Swine Flu is still the talk of the towns - and so it should be. The number of schools fostering cases of this strain of influenza is rising steadily.
Thankfully for our children the summer holidays are in sight and with that will come greatly reduced time of students and teachers mixing together in confined classrooms.
Some schools across Surrey have seen closures to help prevent the spread of Swine Flu. Schools are now looking to keep their doors open until the end of the year by reinforcing measures set out by the Government. Simple of ideas of personal hygiene and awareness of the illness are being reiterated to students and parents.
Several recent cases of the flu have been found more in teaching staff rather than children, which allows for schools to stay open and send the teachers home. Many schools have said they would only look to close if they did not have enough teaching and support staff adequate to teaching and keeping the children safe.
The rise in outbreaks of swine flu is currently in line with the expectations of local authorities.
Cases of swine flu also continue to rise through communities and workplaces and contracting it from socialising.
Though cases found so far have given symptoms of no more than the common cold, officials are still advising anyone who has contracted the flu to stay home so as not to pass it onto other members of the public.
Have you been affected by school closures or been affected by this strain of influenza? Have your say here...
Posted By
Stuart Lawrence